Now that we're looking toward the future. Here is sneak peek at what followed me home recently...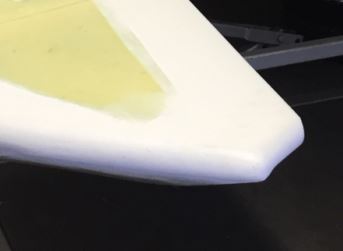 Take a look at our News page to see what we've been doing the last year.
Welcome to the home of Wright Brothers Motorsports. We are an inboard hydroplane racing team that competes in races sanctioned by the American Power Boat Association. Our boat, the S-2 Superior Miss, is a 2.5 Litre Stock class hydroplane that is driven by Dennis Wright of New Harmony, IN.
Please visit this site often as we post updated information about the team and the boat, add new photographs of hydroplane racing action and links to our favorite hydroplane websites.
Thanks for visiting!
Visitors since 10/17/09:

Today is