02/28/18: It has been one year since the tornado took out the shop in Poseyville. Fortunately, our home, 11 miles away in New Harmony, narrowly escaped getting hit by the same twister. A lot has happened in the last year. The photographs below are of a few of the highlights.
The build site for the new shop was acquired and prepared in August.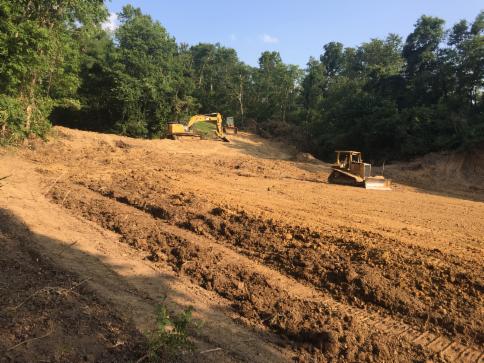 The new shop was constructed in November and December.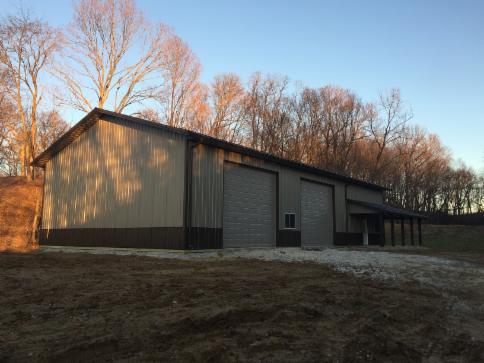 Mark Manos offered me a chance to drive his boat in the Evansville HydroFest for the A.P.B.A. Eastern Divisional race in the 5 Litre class. Thanks to Chris Denslow for letting me share this photograph here.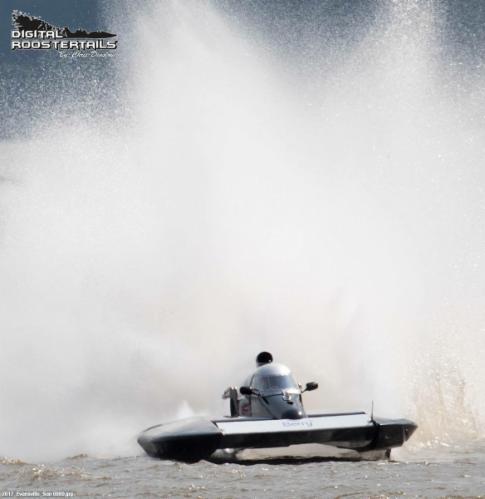 Thanks to Berry Global, Inc. for sponsoring Mark's boat in Evansville.
Of course, if I break it, I get to fix it. Right?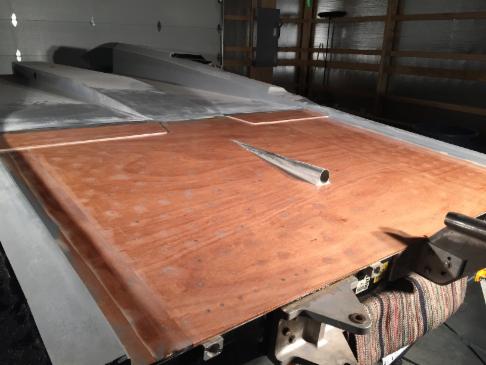 Check back with us soon. More updates coming up.
03/04/17: A tornado ripped through the shop on 2/28/17. This is the rear half of the building where the bottom mold was being constructed.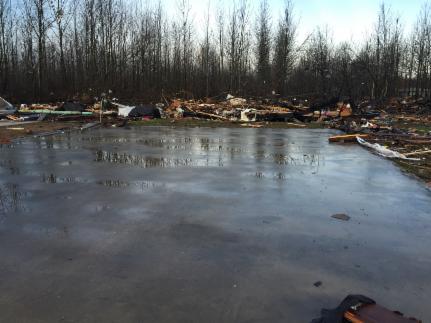 The woods and fields around the shop are scattered with tools, parts, materials and the remains of four boats that were in the shop. Portion of the left deck shown below was found .48 miles from the shop.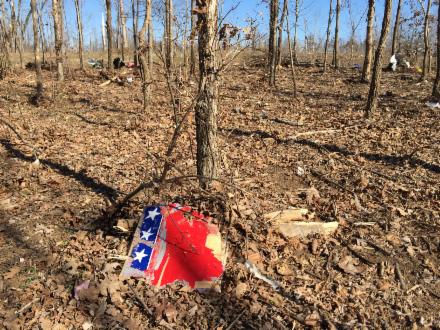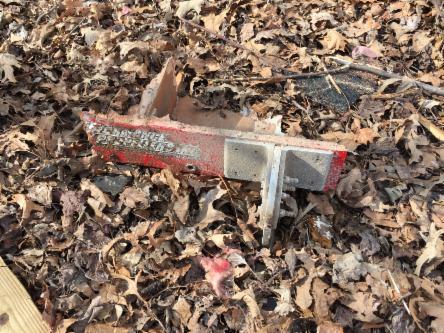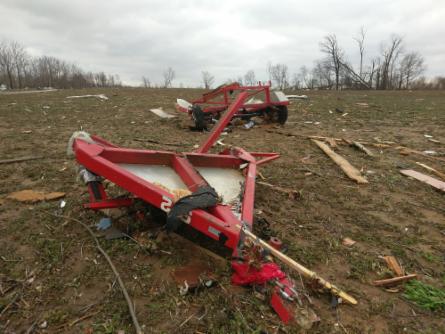 02/26/17: Bottom mold is nearly complete. It won't be long before we start bagging carbon on it.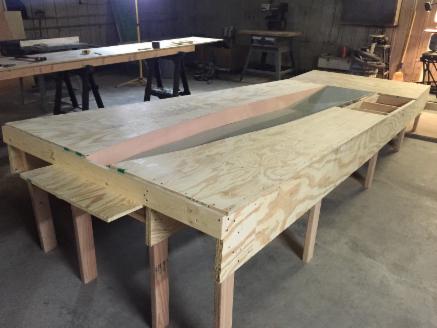 02/11/17: New belly pan for the S2 is starting to take shape. Master craftsman and S2 crew member, Doug Reiners, lays out the frames for the belly pan transition.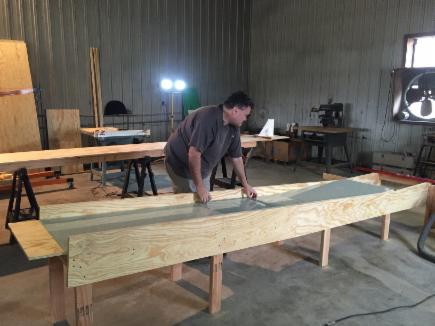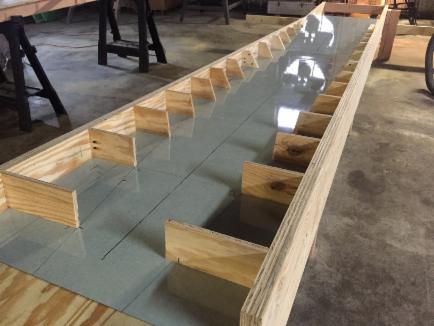 01/16/2017: Exciting updates coming soon!!! Activity is starting to take place in the shop. We've been away from boat racing too long and that's about to change.
07/17/2010: As many of you may already know, we will not be attending any races during the 2010 season. However, work on the S-2 continues and is becoming more extensive. The shop has recently been relocated to a much larger facility in Poseyville, IN and the safety cell has just been removed. It will be cut down and repositioned to reduce weight and establish better balance.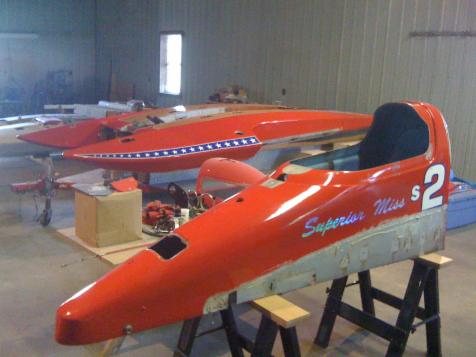 01/12/2010: Steve and Mike Webster were kind enough to send us a few construction photos of the S-2 and have allowed us to share a couple of them with you.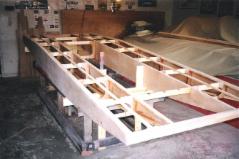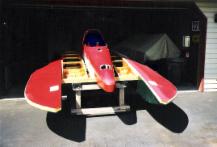 12/02/2009: Off-season work has started. The S-2 is upside down for updates to the sponsons and air traps.